As companies struggle to capture real value from data and analytics they are susceptible to underwhelming performance and encroachment by competitors. The Systems Quality Control (SQC) engine was built to transform data into a primary competitive advantage.
The SQC engine is the software under the hood that drives our Software as a Service (SaaS) model. The platform allows us to create economies of scale within a variety of industries. SQC contains the primary rules, logic, and architecture to bring our projects to life. Unique projects built for various industries plug into the engine. The SQC engine gets smarter with each project, continually gathering business and process data, via sensors or human input, and utilizing artificial intelligence to extract new value and insights.

CONNECT TO ANY CYBER PHYSICAL SYSTEM
The SQC engine is fed data from A4's various cyber physical systems. Take for example, our system designed to monitor the health and well-being of livestock. RFID data is collected from the livestock and fed into the SQC engine where it is transformed into useful recommendations, decisions, and insights. Whatever the industry, SQC will take your data and turn it into meaningful information you can use to gain an edge over the competition.

IMPROVE YOUR COMPETITIVE EDGE
Competitive edge is achieved through the powerful, rapid data analysis that SQC is capable of. Using various forms of artificial intelligence, the system uses data from your operations to recommend ways to improve your overall business performance. From suggestions on how to more efficiently carry out a process to triggering automated alerts, SQC works 24/7 to provide you with practical knowledge specific to your business.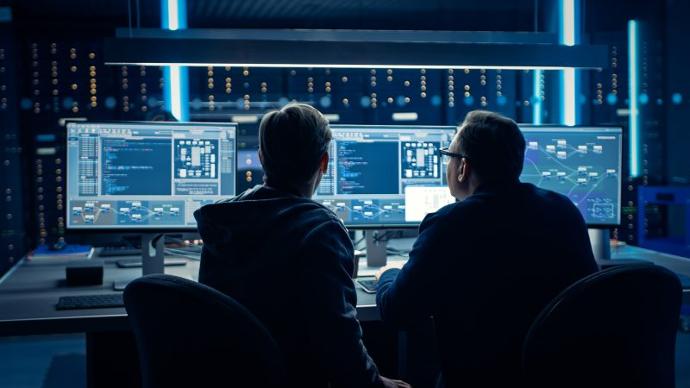 A4 Systems is a world-class team of cyber physical product developers. We invent cyber physical systems where they don't currently exist, or reinvent your old underperforming systems in order to capture your businesses data in SQC.

FEATURES
Capture data from cyber physical systems
Store and encrypt valuable business and process data
Forecast and predict process and performance outcomes
Detect anomalies within your operations
Receive recommendations to optimize tasks and activities
Trigger automated actions based on regulatory standards in each industry
Rules and controls based on knowledge from experts in each industry
BENEFITS

Customized to your industry specific needs
Enhance your data management capabilities
Secure and easily access your data
Foresight into your key processes and operations
Uncover key opportunities in your value chain
Make more informed, data-driven decisions
Gain a competitive edge in your industry
BOOST YOUR COMPETITIVE EDGE NOW!

GET A FREE CONSULTATION WITH A SPECIALIST