CREATING YOUR NEXT INNOVATION
RELY ON A4'S WORLD CLASS TEAM OF DEVELOPERS
A4 Systems builds cyber physical system products to create and collect quality data to deliver analytics and insights. Every project is data centric and aids in the improvement of data management for the business. The cyber physical system market is experiencing rapid growth due to the advancement of technologies like system-on-chip (SoC), cloud computing platforms (CCPs), and the Internet of Things (IoT). Cyber physical systems can improve the efficiency, performance, reliability, and accuracy of existing organizational infrastructure.

​
AREAS OF INTEREST
HOW CYBER PHYSICAL SYSTEMS CAN BE USED IN A BUSINESS
BUSINESS MODEL
Create new products and services and deliver new levels of performance. Reach out into new markets and drive systemic growth with state-of-the-art technology behind you.


PRODUCT DEVELOPMENT
New plateaus of product development are being reached due to advancements in cyber physical systems. Think smartphones. self-driving cars, Google glasses, fitness monitors, insulin pumps and the pacemaker. There's no end in sight.


PROCESSES
Process improvement automates consistent and repetitive processes to make them less prone to human error and less costly. Cyber physical systems are not a be all end all as much as it is continuous process development. Elevate the process. Then keep elevating.


DATA
Many companies struggle under the weight of legacy systems and traditional business models. Data and analytics are the center piece of competitive strategies in cyber physical systems. It is all about the data and making the best decisions with it.

KNOWLEDGE
Companies need to act fast and seize opportunity in real time. Knowledge-based systems bridge the gap between goals, rules, and processes to accommodate change quickly. Impactful decisions enhance performance when knowledge leaves no gaps.


CUSTOMER ENGAGEMENT
Cyber physical systems establish a new standard of customer engagement. A heightened customer experience is becoming the norm. There is no longer online and offline. Digital is fully integrated in the customer relationship. Markets expect continual improvement and greater performance.


VALUE CHAIN
Removing constraints from the value chain propels an organization forward. Utilizing quality data to drive decision making creates even more improvement. Stakeholders benefit when value chain improvements meet the needs of the customer.

​
EFFICIENT TURNKEY TRANSFORMATION
LEAN ON A SINGLE POINT OF CONTACT TO GET THE RIGHT THINGS DONE
You know your operation inside out. You have some data on hand and an inkling of the missing data you need to improve your efficiency and bottom line. But you are struggling with how to get this done.
Let us lend a helping hand!
A4 SYSTEMS is committed to delivering clean data acquisition, seamless aggregation, advanced analysis, and actionable insights.
GET STARTED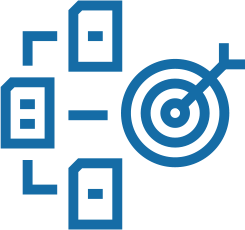 WE HELP YOU GET THE RIGHT DATA
Following the in-depth analysis of your data needs, our team prepares and submits a clean data acquisition plan that ensures you are able to source all the relevant information required for you to improve your operational efficiency.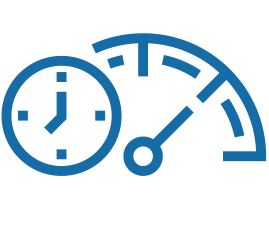 WE MAKE SURE YOU GET THE DATA AT THE RIGHT TIME AND PLACE
Our aggregation protocols ensure that all the right data is then seamlessly communicated with the proper flow to allow you to take timely action and optimize operational efficiencies.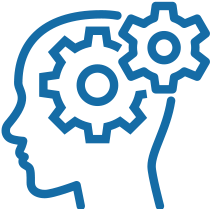 WE MAKE THE NUMBERS MAKE SENSE

Putting artificial intelligence and machine learning to good use, we provide you with advanced analysis capabilities leading to more enlightened decisions that give a significant boost to your competitive edge.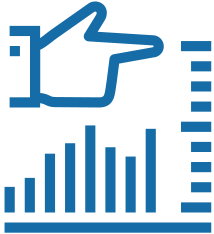 WE HELP YOU TAKE THE RIGHT ACTION

Either through phone/email alerts, automated machine actions, or customized procedures, you can take the appropriate action. With the smooth digital transformation of your business, you remain constantly on top of the things that matter.


THE SMOOTH TRANSFORMATION ROAD MAP

The smooth digital transformation of your organization starts with a thorough understanding by the A4 team of experts of your business model, competitive positioning, and operational challenges. Follows a complete review of currently available data, analysis of the data flow, and an evaluation of the existing data communication protocols and equipment.

Your data needs having been precisely defined, the A4 team proceeds to underline the optimal data acquisition procedures and equipment and recommend, when relevant, the required upgrades or additions to your existing systems.



IMPLEMENTATION
RECOMMENDATION

Initial data acquisition is meant to test all the components of the system to ensure data reliability and consistency over a planned number of test runs. Adjustments are made accordingly.



The seamless integration of the new data acquisition, aggregation, analysis, and action system to your operations is the final step leading to lasting efficiencies for your business.


BOOST YOUR COMPETITIVE EDGE NOW!

GET A FREE CONSULTATION WITH A SPECIALIST