Jobs in manufacturing have been on a rapid decline over the last 30 years. The US alone lost one third of its manufacturing jobs. Much of which can be attributed to the declining availability of workers navigating towards this field. This is a trend that appears to be continuing worldwide.
WHAT IS A CYBER PHYSICAL SYSTEM?
The best way to combat the decline is to increase the level of output per job. How do you do that? Cyber physical systems. Cyber physical systems add computing and networking capabilities to physical objects and processes. For example, robots that travel through manufacturing lines, computing decisions and transmitting data from their movements.

Cyber physical systems are designed to transform data into competitive advantage for a company. In the manufacturing sector, the systems do this through improving efficiencies of processes, thus aiding in overall output per job. Efficiencies are often created through automating certain tasks and activities, improving your overall value chain.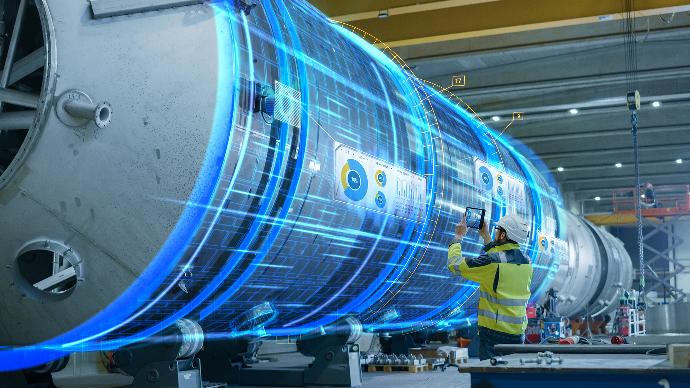 Advancements in IoT sensors and artificial intelligence have created very powerful predictive analytics. Prediction is incredibly useful when it comes to maintenance in a manufacturing facility. It automates the routine inspections on equipment and is able to tell you when equipment is going to fail ahead of time. You can then plan maintenance so that downtime is minimized and output maintains a steady pace.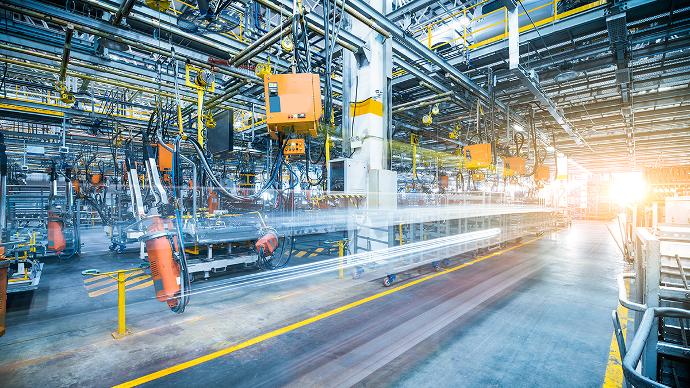 Technologies such as RFID can also automate inventory tracking in a facility. Tools, materials, and equipment that are frequently on the move can be located anywhere in the facility to reduce constraints caused by poor traceability. With artificial intelligence the RFID data can even be analyzed to suggest optimizations. A quality cyber physical system for inventory tracking can create significant efficiency improvements for each worker on the floor.
INNOVATE YOUR VALUE CHAIN
Cyber physical systems are using automation to optimize how the entire manufacturing process operates. Robots, RFID, IoT sensors, and more are readily used to improve the value chain through improving per job output. The modern manufacturing facility is a more efficient machine thanks to the power of cyber physical systems.

A4 Systems is a world-class team of cyber physical product developers. We invent cyber physical systems if you have no current system in place, or reinvent your old underperforming systems to upgrade the capabilities and the data it provides. Almost every physical value chain in midsize to large manufacturing facilities can benefit from an A4 Systems cyber physical product.

FEATURES
Continuously create and collect higher quality manufacturing data
Transform your manufacturing process data into a primary competitive advantage
Extract new value from your manufacturing line with artificial intelligence
Add computing and networking capabilities to your physical processes and equipment

BENEFITS

Uncover key opportunities in your value chain
Achieve breakthrough per-job-output performance
Make smarter, data driven decisions
Improve overall profitability

BOOST YOUR COMPETITIVE EDGE NOW!

GET A FREE CONSULTATION WITH A SPECIALIST